Spheric Universe Experience – Unreal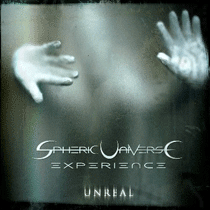 2009 Sensory Records/Laser's Edge Group



Their music is complex, but not complicated; again following up the same darkened formula that was bestowed upon Anima with their ponderance for the technical meddling – yet they don't let that get in the way of all things staying melodic. Sure they add multi-faceted textures to their brooding brand of prog metal, but it's their musical stance that infiltrates the tendencies for both the neo-classical and extreme to bulge into the flowing intense arrangements that are bestowed upon the sonics on their latest album known as Unreal.



Minded by the skillful playing of axeman Vince Benaim and the classical dexterity of keyboardist Fred Columbo, who lends it to not only the piano and synth soloing, but the Hammond and pad arrangements – you then have this extreme edge with the rhythm section playing at thrusting tempo for the thundering drums (Christophe Briand) and pulsating bass (John Drai) interplay with each other to enhance the staccato symphonies and lush passages that are all fronted by the commanding tenor of Frank Garcia. Tracks such as "Lakeside Park" (no, not that "Lakeside Park"), "White Willow," and "Tomorrow" are the record expression of full-blown technical metal glory, with no hindrance towards, well anything – the guitars are pushed to the envelope, making the set of tunes not only fierce of the six string factor, but also loud! More emotive tunes such as "3rd Type," the more eased back "Lost Ghost," and the instrumental "O.B.E." heightens Unreal's thought driven edge.



Again, placing their own flag in darkly infused progressive metal, Spheric Universe Experience firmly have their flag planted in what is the copulation of the extreme (minus the guttural vocals) with fluidly executed lush arrangements, think of this as the bridge between In Flames and Symphony X, maybe giving and taking a few elements here and there – but the aggression and the catchiness that draws you in are certainly not to be missed.



CLICK HERE to Read a Review of Anima