Interview with Leo O'Kelly from Tír na nÓg
Tír na nÓg Today: Sonny Condell and Leo O'Kelly
It's the early 1970's and we are smack dab in the middle of experimental rock. On many turntables, the pink Island Records label, the swirling Vertigo Logo, and the big yellow Harvest Records circles are spinning; proof that many bands are taking the artistic side of melodies to new heights and the record industry is willing to take the risk to support these bands with their offshoots that focus in on cutting edge music. But this time, the needle is dropped on a 7″ single called "The Lady I Love" by a band called Tír na nÓg which dons a butterfly on a green label. This 45 rpm has also been unleashed by a record company that values artistic integrity, Chrysalis.
Recruited by these record companies, a new breed of unplugged sounds were emerging from the UK, forming the flourishing British folk scene. There was a unique sound that was beyond the Laurel Canyon movement, offering lyrical depth and intricacy of prog, the darkness of Black Sabbath & proto metal, with an eerie approach towards the bitterness of the blues – this sound certainly wasn't "Heart of Gold" or "Fire and Rain."
Fairport Convention, Steeley Span. The Incredible String Band, John Martyn, & Nick Drake, amongst many others have become namesakes within those acoustic sounds that still resonate today. One band from neighboring Ireland also took part within the wood and wire era, Dublin's Tir Na Nog. They unleashed three records between '71 & '73, and with a blink of an eye, they were gone. Like Tyrannosaurus Rex (early T-Rex) & Shirley and Dolly Collins, Tir Na Nog is a duo comprised of Sonny Condell and Leo O'Kelly. Now after years of sporadic and brief reunions, odds and ends of various releases of radio shows and so on, they return with their first proper album in decades, The Dark Dance (Fruits de Mur Records); an enthralling set of tunes that posses the propulsive emotion that treads the hallowed vibe.
Currently on tour, Leo O'Kelly speaks about this return and gives us insight into their past,  leading us on the journey going back in time to the 70's all the way to this point in time.
TOMMY HASH: What was it that after all these years that made you and Sonny regroup for the new album – What was that spark that lit that flame?
LEO O'KELLY: In the last five years or so we had got together for some performances, mostly in UK. It started with Sonic Rock Solstice Festival in Wales, who invited us over for their space rock festival. We met the organizer, Martyn Needham's, brother, Pete, there. We struck up a friendship, and before either of us knew, Pete was working with us on more tours. Another friend, Trevor Boyd, introduced us to Fruits de Mer, who released the EP, I Have Known Love on vinyl. It was the start of us recording again, so we just kept going! We added several more songs, which resulted in The Dark Dance.
TH: Was it easy to go through the motions and record new material after all of these years?
LOK: Apart from mastering, we work from our own home studios, so we just exchanged recordings, and also recorded in each other's studios. We live quite near each other, so it was just a cup of coffee, a cigarette, and suddenly we had a new track, and a new album! We usually just did a couple of hours in the morning, and very few of them. All very painless… it almost recorded itself. Very much a joint effort, writing, recording and mixing.
TH: And how did you approach writing this album; what was it that you guys set out to do musically on this record?
LOK: We really let the songs themselves dictate the form of the album; we never go in with an overall idea. It wasn't until we came up with The Dark Dance title, that it took shape. That tune is an instrumental by a Derbyshire woman, Elly Lucas, who I have been a fan of since she was a teenager. I accidentally came across her music on MySpace, when she called herself The Ivy Frame. The other song we didn't write was Silver Apples' I Have Known Love. There are songs we had already written, and new songs too…I think they sit very comfortably together.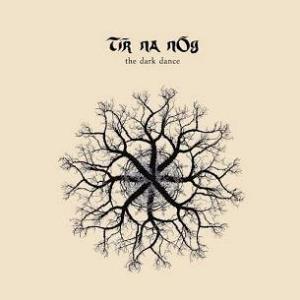 TH: What were some of the inspirations behind the lyrics, pick a couple of your favorites that have personal meaning to you.
LOK: The opening song, "You In Yellow," was inspired by an idyllic day Sonny and his wife spent overlooking the bay from Killiney Hill, and is self descriptive. I wrote "I Pick Up Birds At Funerals" from real life too…it was just one bird though!
TH: The songs tell the tale and hold their own, amongst light musical arrangements; there is no massive production with several guitars, layered keyboards, or anything like that. Tell us a little about that musical approach you take.
LOK: We both play a few instruments between us, and the only other musician was Garvan Gallagher on bass on two songs. Sonny has a great talent for adding subtle orchestration, with some sparse overdubs. We, without talking about it too much, seemed to decide on a minimal approach; basically just the two of us. That's really how we started, and is the core of Tir na nOg.
TH: In a time when Island, Vertigo, & Deram records exposed the world to the more artist driven music, as opposed to music that was commercialized sounds in the post Monterey Pop world. You were signed to Chrysalis Records in the beginning, labelmates with Steeleye Span, and Jethro Tull – they were another company that always been on the cutting edge of music.
LOK: It was very exciting to be working with Chrysalis Records just a couple of weeks after we arrived in London…Our first choice was Island (everyone's first choice!), so it was great that our first single, and also sampler tracks, came out on Island too! Chrysalis were very supportive and never interfered with our choice of songs etc. for albums… they didn't get far the once or twice they tried! It was a great thrill for us to be suddenly touring the world with Jethro Tull, Procol Harum, Cat Stevens…and sharing dressing rooms with them…and The Who as well!
TH: This was also a time when British & Irish folk-rock were big with Fairport Convention, Sandy Denny, Lindisfarne, & Pentangle; You guys were located next door to the UK, was it easy for you to slip in this scene?
LOK: Dr.Strangely Strange were probably the first (Irish) ones to make albums, again for Island. Terry and Gaye Woods (both also from Ireland) were in the first incarnation of Steeleye Span. Terry had played with Sweeney's Men, and they had become a little "progressive", but there wasn't, and still isn't, much in the line of experimentation with the Irish groups. The scene was very exciting though, from the folk clubs to the colleges. All those groups you mention would have been among our favourites, and John Martyn, Shelagh McDonald, Al Stewart. One Irish band that was exciting then was Planxty…I had played with Donal Lunny from the group, just a year before, in The Emmet Spiceland. They were a close harmony three piece, who'd had some big chart hits in Ireland before I joined in 1969…they wanted me to continue, but I'd already met Sonny, and wanted to play more original material.
TH: Did you get to hang out with any of these bands?
LOK: We met practically everyone! We toured and played one nighters with almost everyone…except Led Zeppelin! We just did one night with The Who in Liverpool University. The dressing room was always shared those times, and we had arrived before The Who. Feeling a bit awkward (it WAS The Who!), when they arrived we said "We'll leave you guys alone"…Pete Townsend said "No, you guys take the room, and we'll stay in the corridor"…which they did, except Keith Moon, who crouched foetus-like in a closet in the corridor, until it was time for them to play!
TH: Touring with the likes of Tull, ELP, & Procol Harum; did you guys feel that you also were lumped in with the Prog Rock scene at the time?
LOK: The scene was pretty fluid, and we easily moved from playing small folk clubs totally acoustically, not even a mic!, to open air gigs with Yes and Elton John, and Royal Albert Hall with Jethro Tull and Procol Harum. All this time we were also headlining our own concerts in colleges, town halls, folk clubs etc. We thought of ourselves as being a bit progressive, though our songs were shorter and more to the point than what is usually associated. We still happily move between all types of genres, playing at Space Rock Festivals, Folk Festivals, Rock Clubs, 13th Century Churches, and once or twice in peoples' homes! It's a fortunate position to be in, and we find no dichotomy in it.
TH: What about working with John Peel and playing on his radio shows?

LOK: Oh yes, we met John Peel just before we made the move to Britain, and before we even called ourselves Tir na nOg. We'd heard he was compering an event in Liberty Hall, Dublin. We recorded a reel to reel tape in a friend's kitchen and waited outside the hall for John. We gave him the tape, and he gave us his home phone number! I don't know if he ever heard it, but he was most approachable and pleasant. Before we knew it we were playing the first of many John Peel Sessions. John usually wasn't at the recordings, though he was at one or two of the live at The Strand Theatre sessions we did for him, and got chatting there. A truly great man!
TH: There was the breakup in the seventies where it all seemed to end so quickly after you guys accomplished so much?
LOK: The cause was overwork…in a word! Endless, and seemingly aimless, touring…and not having the time to be as creative as we would have liked. So we didn't really break up, as much as leaving the record company, who also managed, agencyed, and published us. We were leaving a very good money earning situation, as well as everything else, but we felt it was do or die!
TH: Any  live dates and another album in the future.
LOK: We tour now regularly, mostly in UK, with a few Irish gigs too. This month, September, we are playing 9 gigs in England and Wales. We haven't discussed the next album yet, but we're already working on our solo projects…we mostly work solo in Ireland. I hope it won't be another 40 years until the next album, though! Oh yes, our live show at The Half Moon Putney a few months ago is coming out soon as an album, on vinyl only.
Copyright & Publishing: 2015 Tommy Hash for Ytsejam.com
Please Also Visit
http://www.tirnanog-progfolk.com
http://www.fruitsdemerrecords.com