Francis Moon – Onwards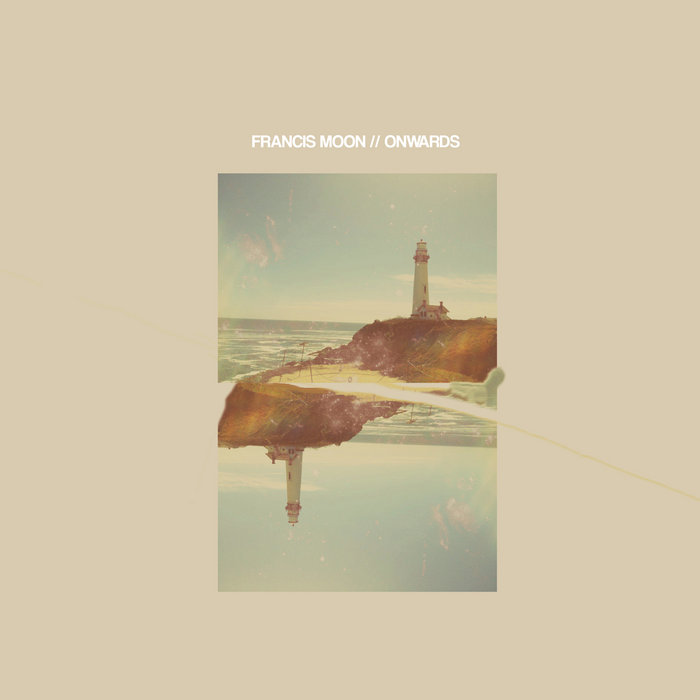 It's easy for power pop bands to dive headfirst into Badfinger, Big Star, and Raspberries territories, but on the contrary, Francis Moon doesn't simply operate with that formula alone, his music goes further than the standard jangle pop. He adds a deep stroke from a brush with dreampop and elements of shoegaze, giving you a lush and propelling soundscape of melodic material that puts you into a calm, but expanded mindset.
Recorded during a journey through Europe, Onwards finds itself treading waters within a Brian Wilson manifold configured up with the tuneful assessment of Ride and Slowdive, possessing the pop perfected mannerisms filed with thick Beach Boys-esque harmonies (his voice finds itself between Mike Love's & Al Jardine's) and sheets of guitars presented as if it all were in a cathedral as the reverb engulfs the record with it's spacious atmosphere, adding further flavor to the valuable melodic manifest in fold.
As to what beholds, the vocals don't get too smothered under the weight of all of the layering as the lyrics aren't shrouded in mystery, but a closer inspection leads to coherency without being sugar coated. "Anchor" and "All You Need" are upbeat hymnals while the eased back textures of "Lily of the Valley" and "Resilience" show that his songwriting prowess easily possesses a glow through the winding depth of the music. So there is a splash of everything on this record, all blended with reverence to where Francis Moon defines himself with euphoric pop.
Copyright & Publishing: 2016 Tommy Hash for Ytsejam.com