Tiles – Pretending to Run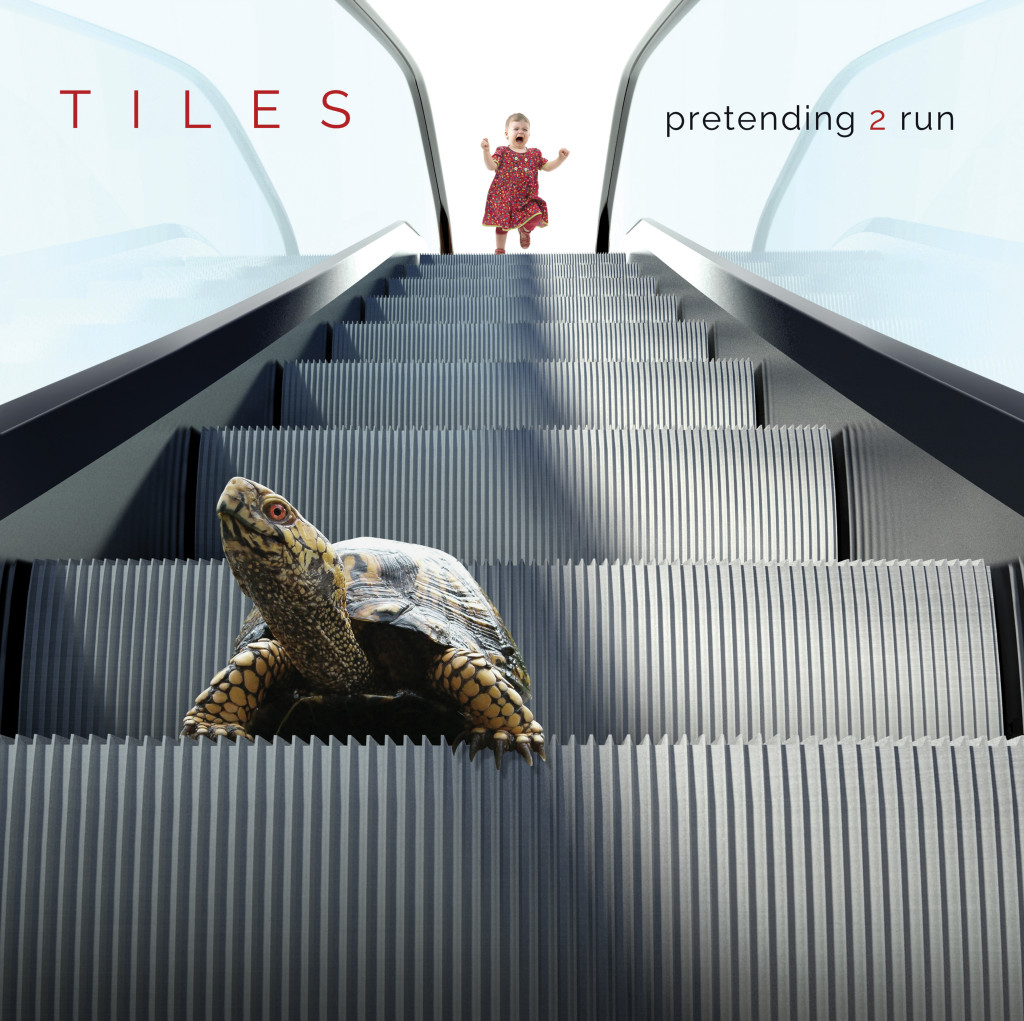 2016 Sensory/Lasers Edge Group
For all of progressive metal/rock's Technicolor glory, so few bands can boast intrigue through a rolling concept album. Often as the listener has to sort out the cinematic scheme of both the lyrical and aural aspects of the story; a lot can be lost in the shuffle. But for Detroit's Tiles, this two disc concept album is well awaited by fans after nearly eight years of radio silence. As it was announced, Pretending 2 Run was met with enthusiastic grandeur from the prog community, both on the traditionalist and metal sides of thought minded melodies.
Through the two discs, their knack for hooks and catchiness steer through AOR tinged, melodic metal pastures with appropriate fervor, navigating alongside the intensity and blatant intricacy, easily balancing out both the songwriting and compositional approaches without the paint-by-numbers cliché. As the tunes themselves are jointed together, you have stark loudness blaring with "Shelter in Place," "The Disappearing Floor" as well as both reprises of the title track with their precision laced auras. Yet there is more than meets the ear; depth from the glowing atmospheric "Friend or Foe" and the eased back montage of "Drops of Rain" both offer up diversity without the jarring mannerisms that often plague an album similar to this. The instrumentals have their stark reverie as well, as heard in the blatant groove fest of "Taken by Surprise." Meanwhile you also have chanting rearing it's head on "Refugium," which makes you feel that you have just walked into a cathedral.
Even as an extended concept album, the music remains comprehensible, never remaining stagnant. Of course, the fact that Terry Brown was behind the board really makes this another occasion; plus special guests including Ian Anderson, Mike Stern, and Max Webster among others add varied personalities to the mix as well. Pretending 2 Run marks a new beginning for the band, both as their debut with Laser's Edge and a much awaited return, seeing Tiles continuing to march strident through their own turf on high ground.
Copyright & Publishing: 2016 Tommy Hash for Ytsejam.com